JANG JOO YONG
Licensed attorney at law
Insurance (fire/special), damages, tax, white collar crime

Insurance is deeply ingrained in everyday life in modern society, so it is no exaggeration to say that there are few areas that are not connected with insurance companies. Since I have worked as an in-house lawyer for a non-life insurance company, I can offer advice on various types of claims related to long-term insurance (insurance), general insurance (corporate property insurance such as property insurance, liability insurance, etc.), legal review related to the insurance industry, and, in sum, the best service for you using my accumulated know-how, my experience of many years as a professional lawyer, and our network of partners who have built up solid trust in the business process. In addition, because of SHIN & YOO's professionalism and effective modus operandi, I am confident that you will get an optimal solution from us.
V-CARD

  +82.2.6323.6220

   jyjang@shinyoo.co.kr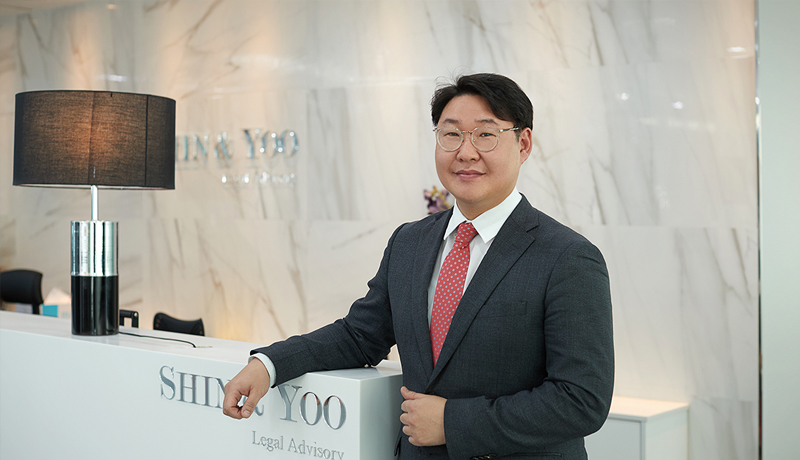 V-CARD
JANG JOO YONG
Insurance (fire/special), damages, tax, white collar crime
Education

Korea University, The Judicial Research and Training Institute of the Supreme Court of Korea
Career
DB Insurance Co., Ltd, General Legal Counsel (12 – 15)
West Joint Law Office, Partner(15- '18)
SHIN & YOO, Senior Partner(Dec, 2018 – Present)
Seoul Eunpyung-gu Chamber of Commerce and Industry, Legal Advisory (Jan, 2016– Present)
Mapo Tax Office, National Tax Examination Committee (Oct, 2016-Oct, 2018)
Non-life Insurance Association, Consulting Expert (Dec, 2018-Present)
Languages
Korean, English
Cases
Insurance fraud litigation related to DB insurance
Damage litigation on fire-related incidents and insurance
Damage litigation regarding flood victims vs. local governments
Industrial damage litigation against Korean Workers' welfare Compensation and Welfare Service and company
Damage litigation regarding tax professional malpractice
Damage litigations on comprehensive insurance for heavy equipment, reimbursement/indemnity, medical malpractice.
Legal advice on corporate insurance claims adjusters.