CHUNG WOOK JIN
Licensed attorney at law

The role of an attorney is to protect the legitimate rights and interests of our clients and to provide them with the best possible resolution to their various legal issues. It is also the case that, in addition to resolving conflicts, the importance of careful legal assistance in preventing conflicts and issues is increasingly emphasized. Based on the principle of effective communication with clients, I supply effective legal advice possible by carefully analyzing the legal situation and related laws, and provide our clients with the help they require. Our team of attorneys at SHIN & YOO work in close and systematic collaboration which employs all our abundant experience in various fields.
V-CARD

  +82.2.6323.6220

   wjchung@shinyoo.co.kr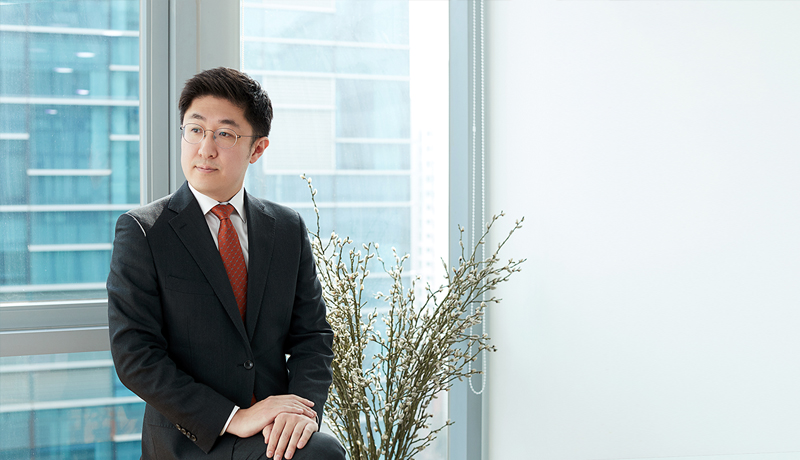 V-CARD
CHUNG WOOK JIN
Licensed attorney at law
Education

Yonsei University(LL.B), Seoul National University, College of Law
Career
Shin & Yoo, Associate
Languages
Korean, English
Cases
Corporate litigation & advice on listed companies Advice on readjustment of the regulations of the Korean Agency for Technology and Standards,
Advice on the Committee for Evaluating Objections to New Outstanding Technologies and Product Certification,
Advice on MTIE(Ministry of Trade, Industry and Energy), the Korea Music Copyright Association, the Mongolian embassy in Korea, the Korea Electrical Engineering and Science Research Institute
Criminal defense on network medical institutes
Litigation concerning health care benefits, KFTC disposal dispute,
Litigation representing the Korean Standards Association
Arbitration at the Press Arbitration Commission and the Korean Commercial Arbitration Board
Corporate Advice and litigation on IP dispute, a management rights dispute, a Financial Investment Services and Capital Market Act dispute, various condominium disputes, etc.